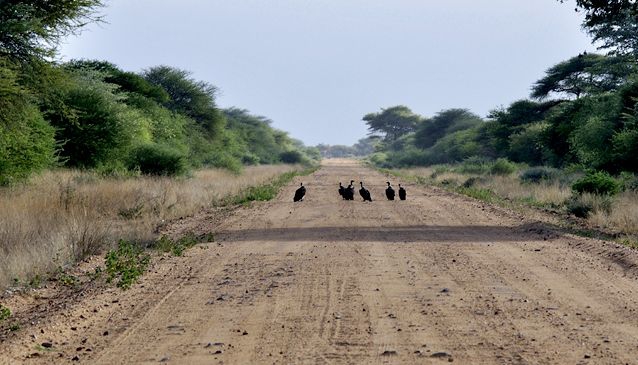 Namibia on a Shoestring
It lends that authentic wild Africa adventure feeling
Ever dream of exploring the wild outdoors, sleeping out under the stars and hearing the roar of lions from the comfort of your bed? The wind blowing through your hair as you observe animals such as elephants, giraffes and scores of antelope species as you trek on a true adventure at your own pace? Look no further because Namibia offers you all of the above plus breathtaking extras such as pristine scenery and cultural experiences, all at a price that's more than acceptable to your wallet.
One of the best ways to explore Namibia attractions is undoubtedly on a self-drive camping trip. It lends that authentic wild Africa adventure feeling, all the while being a great way of enjoying a wonderful holiday at a budget cost. Although distances between major attractions in Namibia tend to be quite long, there are a multitude of beautiful sights to take in along the way. The landscape can change before your eyes as you drive along. With a few options as to vehicle types available for your journey, the idea of travelling "in the comfort of your own home" can be accomplished. 4x4 vehicles fitted with all the camping equipment you will need are readily available for hire, or perhaps a Wicked Africa Camper is more your style. These vans include everything you will need to go camping with flair; from tables and chairs to an outfitted kitchen and comfortable bed that will make you feel at home in the African bush.
Looking at the driving distances between towns and attractions it is wise to set your sights on at least a 2 week holiday. This will allow ample time to take in as much as possible while at the same time enjoying and relaxing, after all, isn't that what a holiday is all about? Namibia camping rewards going rugged as it saves on a multitude of costs, leaving you free to experience all the sights around you while not compromising on a good quality night's rest. Besides, with all the recent additions to camping gear it is fast becoming a luxury way of travel in its own right. A one week trip is definitely possible as well, allowing you at least a day in each of Namibia's top places of interest. Camping sites are available at all the major Namibia attractions ranging from Sossusvlei and Swakopmund through to Damaraland, Etosha and the Kalahari. You are at your own leisure with regards to time and there is no struggle with a multitude of bookings and confirmations for accommodation. Hiring a camper will cost you around GBP45 per day which allows generous breathing space on your budget. A typical itinerary for a 7-day trip would look as follows:
Day 1: Arrive in Windhoek. Collect your camper and provisions needed for your adventure.
Day 2: Windhoek – Sossusvlei (320km). Climb the largest dunes in the oldest desert in the world and view the beautiful must-see Sossusvlei and Deadvlei areas, settings of a multitude of Hollywood movies.
Day 3: Sossusvlei - Swakopmund (300km). A charming coastal town with a German atmosphere. Visit splendid architecture in old colonial style and quaint little shops along its streets.
Day 4: Swakopmund - Twyfelfontein (310km). The sight of many rock engravings and paintings lends a rich cultural inheritance to the area. The unique desert elephants can also be found wandering the dry riverbeds.
Day 5: Twyfelfontein – Etosha (465km). The dramatic landscape gives way to mopane woodland teeming with herds of antelope, elephant and birdlife. Lions can also be seen in one of Africa's most famous parks. Explore the multitude of crisscrossing roads to appreciate Namibia's rich collection of fauna.
Day 6: A second day in Etosha can be spent trying to spot the elusive black and white rhino.
Day 7: Etosha – Windhoek (435km). Try to book a flight that leaves later in the afternoon to allow enough time to return from Etosha and handle all paperwork of returning the vehicle. Alternatively you can spend the night in Windhoek before returning home the next day.
Looking at what this might cost you in hard earned cash, below is a budget based on a 7 day trip to get you started:
Return flight (UK) GBP 315 per person
Camping GBP 6 per person per night
Fuel GBP 300 per trip
Food GBP 25 per person per day
Activities GBP 66 per activity
Remember to always carry extra fuel with you when on a self-drive trip as well as a good quality roadmap. An extra spare wheel will also be good to have. Other than that, the range of experiences is unlimited. Namibia offers something for every type of traveller, be it luxury or economical. With a variety of options to choose from, your dream vacation to Namibia can become a grand adventure, all in perfect range of your budget. So plot your route through attractions in Namibia with a shoestring on a map and experience the thrill of the open road… camper style!
Written by:
Oliver & Sarinda Ahrens
PUBLISHED: Jun 9th 2017