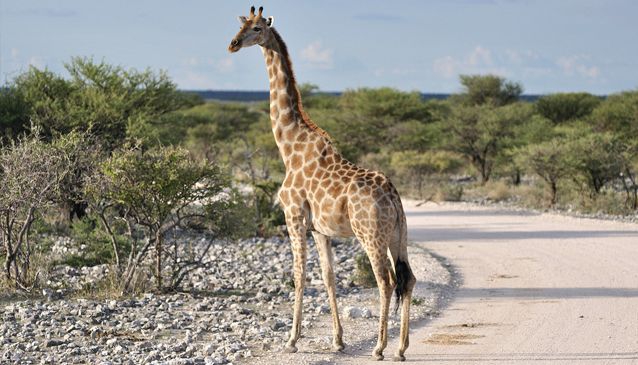 A Remote Namibia
Inspiration
Heading off the beaten track...is where you will experience the real Namibian attractions.
There are many reasons to visit Namibia, with popular attractions including the red dunes of Sossusvlei, the abundance of wildlife in the Etosha National Park and some of the natural world's most breathtaking landscapes and awe-inspiring vistas. Heading off the beaten track becomes an exhilarating experience when you come face to face with the remoteness of the Hartmann Valley, the unforgiving landscape of the Skeleton Coast and the treacherous tracks of the Kaokoland. It is here that you will experience the real Namibian attractions.
Namibia's far north-western corner can be described as one of Southern Africa's "last frontiers". Not only is it remote and inaccessible for the inexperienced traveller, it is also home to the Himba people who have clung onto their traditional way of living for centuries. The Kaokoland also provides sanctuary for free roaming game such as elephant, rhino and lion making it truly one of Africa's last wild outposts.
Travellers keen to explore these wild areas are encouraged to make use not only of a guide but preferably an experienced one. Using the right guide will enhance your experience and provide you with peace of mind while exploring an area that few others have dared to wander.
Only well equipped 4x4 vehicles are used on these expedition-like tours while accommodation can vary between luxurious lodges to fully catered bush camps. To truly experience the vastness of the Kaokoland it is advisable to include at least a couple of these bush camps in your itinerary. These camps are often remembered as the highlight of the tour where well-trained guides will pitch your tents and provide you not only with a hot water shower and toilet facilities but also an excellent meal prepared on an open fire. Namibian operators like Mondjila Adventures are very experienced professionals that are not only passionate about rural Namibia but have the means and knowledge to make these otherwise non-accessible attractions available to the adventurous guest visiting this diversely natural destination.
Written by:
Oliver & Sarinda Ahrens
PUBLISHED: Jun 9th 2017