Otjiwarongo
Namibia
The name Otjiwarongo means 'pleasant place' or 'where fat cattle graze'
Otjiwarongo is one of the larger towns and is the biggest business center in the Otjozondjupa Region of Namibia. It is located in the central-north part of the country. The town is also in convenient proximity to the Waterberg National Park. The name Otjiwarongo means 'pleasant place' or 'where fat cattle graze'. As with many town in Namibia, Otjiwarongo developed around a Rhenish missionary station.
The Otjiwarongo area is also known as the Cheetah capital of the world. Okonjima Main Camp and its satellite lodges and camps committed to the long-term conservation of the country's carnivores, the Cheetah and the Leopard. The Cheetah Conservation Fund (CCF) is based in Otjiwarongo. There is also another important conservation project called the Bushblock project. It is operated by the CCF and is designed to cut down invader bush then compact it into brick sized logs for fuel. One of the town's attractions is the Crocodile Ranch which is Namibia's first crocodile farm, the Crocodile Ranch features one of the few captive breeding programs for the Nile Crocodile. The town also has a Locomotive 41 which was originally bought from Germany to haul ore between Tsumeb and Swakopmund. It was retired in 1960.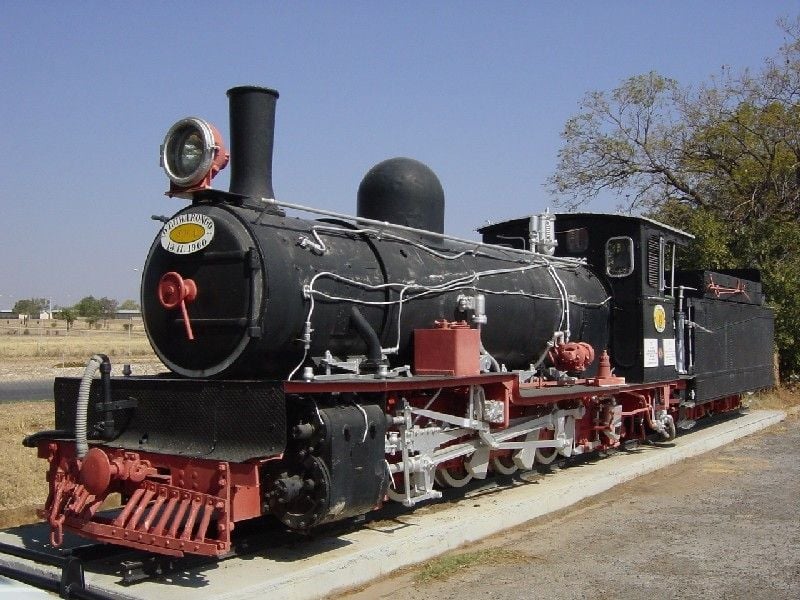 There are various accommodation options in the vicinity of Otjiwarongo including Aloegrove Safari Lodge; Bush Pillow Guest house; C'est Si Bon Hotel; Erindi Game Reserve and many more.
Aloegrove Safari Lodge is located about 36km from Otjiwarongo in the middle of a private game park. It is set on about 8 300 hectares of farmland, 4 000 hectares of which are allocated to the lodge and game and the remaining hectares being utilised for cattle farming. The name Aloegrove comes from the abundant 'Aloe literalis' in the area which can easily be identified by its burnt-orange flowers. The lodge provides delicious cuisine and also caters for vegans and vegetarians. Dining facilities include the open fireplace and an outdoor barbeque area. Accommodation can be used on a self-catering basis an consists of three bungalows that each have their own bathroom with bath and shower; mosquito nets and private balcony and are suitable for up to two adults and two children. The self-catering bungalows have two double beds in each unit for two adults and two children.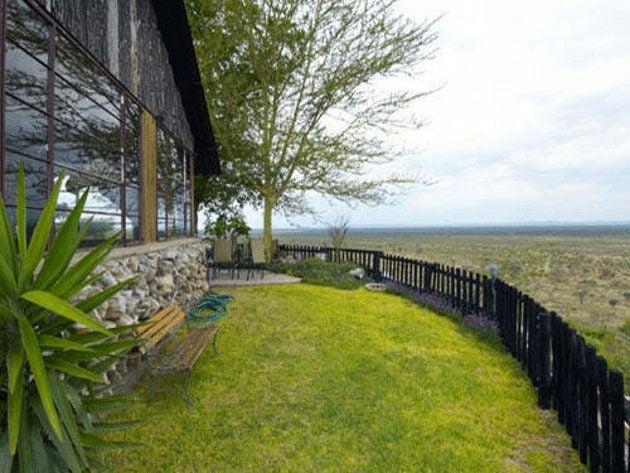 Bush Pillow guest house is located in Otjiwarongo and facilities and services include fax and internet access; babysitting; laundry; secure parking; airport shuttle service; barbeque area; swimming pool; library and a fireplace. Pets are allowed upon prior request. The guesthouse's conference centre can accommodate anywhere between 25 and 75 people and offers a range of services including telephone conferencing; video projectors and multi-media equipment. The guesthouse's Maxamesi dining room offers meals which are unique and can be complemented by fine wines from the bar. Accommodation includes double rooms, four of which have two single beds and all rooms have en-suite bathrooms; satellite tv; a fan and a tea/coffee station. The Family room has a double bed and two single beds and can accommodate up to four people and has facilities similar to the double rooms.
C'est Si Bon hotel was designed with an intimate and distinctly African feel and has gorgeous gardens that attract many bird species. Facilities at the hotel include a swimming pool; bar; laundry/dry cleaning; early wake-up call; internet connection. The hotel is located next to tennis courts. The hotel's a la carte menu has daily special s featuring Namibian delicacies such as oryx and kudu and also caters for vegetarians. Accommodation includes single; double or family standard rooms. The family rooms can accommodate three; four or five people. The rooms are equipped with en-suite shower; air-conditioning; satellite tv; free wi-fi; coffee-making facilities and direct dial telephones. There are also single; double and family luxury rooms which can accommodate three; four; five or six people and have features similar to those of the standard rooms.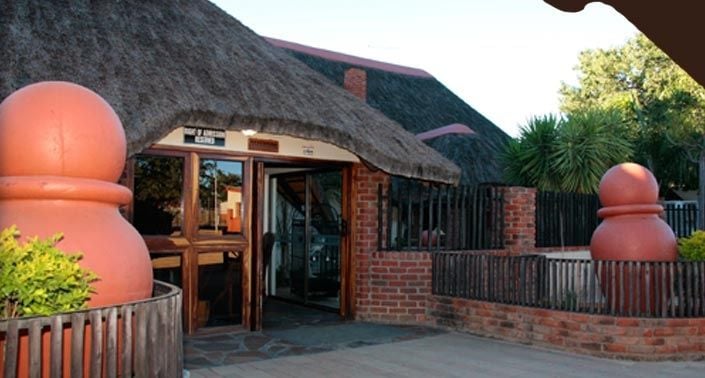 Erindi Private Game Reserve is set on 71 000 hectares of prime wilderness. Erindi means 'place of water' in the local Herero dialect. There are rare and endangered species of leopard that are conserved in the area as well as lions; cheetah; black rhino; African Wild Dog and brown hyena. The main building is called the 'old traders lodge' and comprises of the main dining room and a viewing deck. Guests can order their meals from a set menu and choose a beverages such as wine; beer or cooldrink to complement their meal. Guests with specific dietary requirements are requests to book in advance. There are 40 well-appointed suites overlooking the small floodlit waterhole. There are 30 luxury rooms which are equipped with comfortable double or twin single beds; en-suit bathrooms with a bath and shower; remote controlled air-conditioning; fridge; kettle; tea/coffee station; in-room safe; study desk and satellite TV. 15 of these rooms have sleeper couches for children under 12 years. There are nine superior rooms situated on the dam wall and have similar features as the luxury rooms and also including a big screen TV; complimentary sherry; bathrobes and slippers and a small library. The VIP room is situated on the dam wall with selected waterfront views. It has similar features as the superior rooms and has its own private splash pool; exclusive deck and fireplace as well as outdoor shower.