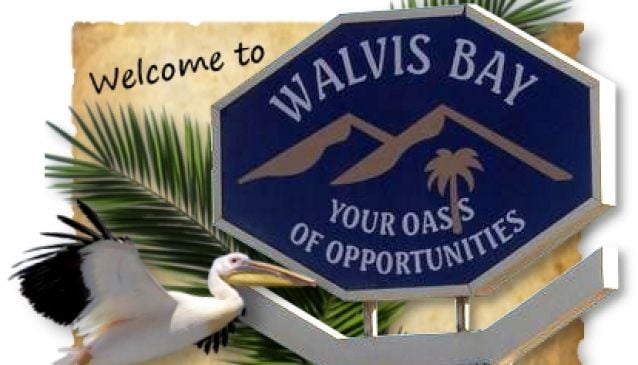 Walvis Bay
Namibia
There's more to Walvis Bay than meets the eye
Walvis Bay is the main harbour town in Namibia and is frequented by dozen of fishing boats; cargo vessels as well as passenger cruise liners. The lagoon is an amazing attraction in the town and has an abundance of bird life and many recreational activities to keep visitors busy. The town was discovered by Diaz way back in 1487 but was only officially founded in 1793 by the Cape Dutch and was annexed later by the British. It became part of the South African Union in 1910 and remained under South African rule after Namibia's independence until 1994.
Walvis Bay is often thought of as Swakopmund's less glamorous and less exciting step-sister but it is an amazing destination in itself. It has various accommodation options springing up along the lagoon and has many exciting activities to offer such as dolphin cruises. The lagoon draws birds of various species such as flamigoes; pelicans and small waders and The Raft restaurant which is built on stilts in the lagoon and is accessible by a short bridge provides world class cuisine and gorgeous views.
Accommodation in the Walvis Bay area includes Amjicaja Guest House; Courtyard Hotel; Egumbo Lodge; Lagoon Lodge; Pelican Bay Hotel and many more.
Amjicaja Guesthouse is located about 5km from the centre of Walvis Bay in the Meersig area, it is also within walking distance of the famous Walvis Bay Lagoon.
The guesthouse has its own fitness centre complete with gymnasium equipment and indoor heated swimming pool. There are laundry as well as email, fax, telephone and Wi-Fi facilities available. There is also an outdoor entertainment centre which has a barbeque area, a pool table and a big screen television.
Accommodation includes five luxury rooms and a honeymoon suite. The five luxury rooms are equipped with en-suite bathrooms; DStv; switch phones; internet connection; tea/coffee station; in-room safe and hair-dryer. The honeymoon suite has a Jacuzzi and similar features as the luxury rooms. The guest house also has a conference centre that can accommodate 15 people.
The Courtyard Hotel is mostly a business hotel and is located near the lagoon. The main building of the hotel has a restaurant; bar and dining area. The hotel has laundry service; disabled access; Wi-Fi and secure parking. Breakfast is included and lunch and dinner can be provided upon request.
Accommodation includes 18 rooms. There are eight single rooms which have en-suite bathrooms; television; telephone; Wi-Fi; fridge; fan; tea/coffee station and an in-room safe. There are eight double rooms which are larger and have basically the same features as the single rooms in addition to a desk and one of the double rooms has self-catering facilities with a mini-stove and microwave. The two family rooms have similar features as the other rooms and include a double bed, single bed and a cot.
Egumbo Lodge has an air of elegance and overlooks the Walvis Bay Lagoon. The lodge has a restaurant and bar; a wine cellar; a lounge with a fireplace; a heated swimming pool and a 'whiskey corner'.
The lodge provides a hot and cold buffet breakfast and delicious Mediterranean inspired meal options from an a la carte menu for dinner. Wi-Fi is available throughout the lodge and there is secure parking as well as a baby-sitting service and room service.
Accommodation consists of eight rooms. There are seven double rooms which are equipped with queen sized beds; central heating; espresso coffee machine; Wi-Fi connectivity; flat screen television; hair-dryer and an in-room safe. Some of the double rooms have a bath; a bath and shower or only a shower. The single room has a double bed and a bathroom with only a shower and similar features as the double rooms. The suite has a sofa and a bathroom with a bath and shower.
The Lagoon Lodge is a French owned Lodge and is right next to the Walvis Bay Lagoon. There are various restaurants in the vicinity of the lodge specialising in seafood and other dishes and the lodge serves a delicious hearty breakfast.
Accommodation includes eight individually styled rooms which offer amazing views from the private balconies and verandahs. The double rooms have en-suite bathrooms; televisions; mini-bar; tea/coffee station and in-room safe. Some have twin beds while others have king size beds. The three family rooms have either single or double beds; single or two twin and a double bed or three single beds and similar features as the double rooms.
Pelican Bay Hotel is a Protea Hotel and overlooks the Walvis Bay Lagoon. It is set in one of Namibia's four Ramsar sites and is protected by the Namibian Government. The Ramsar convention is an international treaty for the conservation and sustainable utilization of wetlands.
Facilities include Neptune's coffee shop; the Aquarius restaurant; Navigators Cocktail Bar; 24 hour reception; same-day laundry service and free airport shuttle service for guests. The hotel has a conference centre that can accommodate up to 200 people. It also has satellite tv; disabled facilities and secure parking.
Accommodation at the hotel consists of 48 rooms. The standard rooms are on the ground floor and are ocean facing with a wooden viewing deck, they have en-suite bathrooms; air-conditioning; eight channel tv; modem access/computer port; mini-bar; direct dial telephones; shaver outlets; in-room safes; a work desk and a tea/coffee station. The balcony rooms are on the upper floor and have similar features as the standard rooms.
Activities in and around the Walvis Bay area include Catamaran Cruises; The Desert Golf Course; Dolphin Cruises; Historian Quad Bike Edu-Desert Tour; Kayaking & Sandwich Harbour Combo Tour; Marine & Dune Day Trips; Sea Kayaking; Water Skiing; Hiking; Sailing; Camel Rides; Dune-Skiing; Hang-gliding; Horse Riding and more.
Written by:
Oliver & Sarinda Ahrens
PUBLISHED: Jun 9th 2017