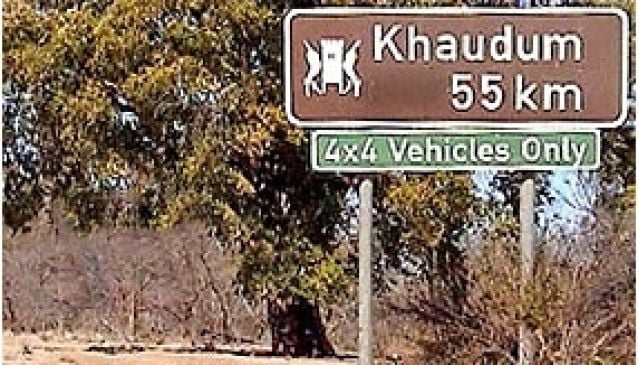 Khaudum Game Park
Namibia
Khaudum Game Park was established for purpose of conservation and not income
Khaudum Game Park was established for purpose of conservation and not income. The park isn't often frequented mostly because it isn't exactly known for its tourist friendly amenities. However the park does have its redeeming qualities, visitors will have a chance to view quite a few elephants. The park operates on an open-park system. The only area that is fenced is the border with Botswana as well as a 55km stretch of the western border, this system enables wildlife to move according to their own migration patterns to and from the Kavango River and floodplains. The area which spans about 384 000 hectares is home to wildlife such as antelope; large herds of elephants; zebras; African wild dogs; lions; leopards and about 320 bird species. The two camps with basic facilities in the park are Sikeretti and the Khaudum camp. Visitors will have to take care to carry enough supplies with them because the closest places to grab some supplies are inn Frontiersmen or Rundu. The water immediately available at the camp is suitable for drinking purposes and guests are advised to drink lots of it as dehydration is a constant possiblity.
The park is adventure oriented and just getting there is an adventure in itself. Roads can be a little tricky to navigate and the ideal time to travel is during the dry winter months which fall between June and October. Visitors must be sure to carry enough provisions for three days and about 100 litres of water per vehicle per day for a minimum of two 4x4 vehicles per party. There are about 12 artificial waterholes and two natural fountains which can all be reached by vehicle as there are two track roads that interlink the entire park. A lot of waterholes have hides where visitors can view the game safely. The park has two access points, the Katere road in the north and the Tsumkwe road in the south. All access points and roads require 4x4 vehicles. No fuel is available in the park and the nearest fuel stations in the vicinity are at Tsumkwe which only has diesel and 93 leaded petrol. There are also fueling options at Grootfontein which is about 360km from Sikeretti Camp; Rundu which is about 170km from Khaudum camp and Divundu which is about 150km from Khaudum camp. Khaudum camp is located abot 37km from a a state clinic in katere.
Accommodation options in the area include Nhoma Safari Camp and Tsumkwe Country Lodge.
Nhoma Safari camp is located in north-east Namibia, about 80km from Tsumkwe and approximately 280km from Grootfontein. It is set on a dune which is dotted with Zambezi teak trees and has a 180 degree view over the Nhoma Omuramba fossil river bed. It is a one and a half hour drive to the Khaudum National Park. The camp is a small and activity oriented. There is a pole and thatch shelter at the highest point of the hillside overlooking the river valley and this is where meals are served in a buffet style. Tea and coffee are available all through the day. Beyond this area is the camp fire where guests like to gather before or after dinner to converse and relax. Accommodation at the camp consists of ten walk-in Meru style tented rooms which are set on elevated wooden decks. Rooms are decorated with throw rugs and cream and brown linen decorated with San motifs. The safari tents each have en-suite bathrooms; private veranda and solar lights; gauze netting and some tents have double or twin beds as well as a corner bath, others have twin beds and showers. The bathroom is either a partition of the tents or outdoors in a grass enclosure. The Family safari tent either has a double or single bed with a corner bath or a double and single bed with a shower and has features similar to the safari tents.
Tsumkwe country lodge is located in the town from which it got its name, Tsumkwe, which is the administrative centre of the Bushmanland area. The lodge is accessible by car via a dirt road, however guests will require a 4x4 vehicle if they wish to explore the surrounding Bushmanland area. The lodge is in co-operation with the community run Nyae Nyae Conservancy. The main lodge/lapa area houses the restaurant; bar; kitchen and barbecue area. Breakfast served is either a cooked English breakfast or a variety of cereals. There is a light lunch and dinner is available from a set menu and tea and coffee are available throughout the day. Accommodation at the lodge consists of 25 twin and one double room. Each room is equipped with its own bathroom with a shower and flush toilet; mosquito net; fan and front facing veranda. The lodge offers laundry service and has a swimming pool where guests can relax and cool off.
Written by:
Oliver & Sarinda Ahrens
PUBLISHED: Jun 9th 2017