Karibib
Namibia
Karibib exists today mostly due to the railroad development between the coast and inland Namibia.
Our Top Experiences and Tours in Namibia:
If youʻre booking your trip to Namibia last minute, we have you covered. Below are some of the top tours and experiences!

Karibib is located on the main road between the capital city of Windhoek and the coastal town of Swakopmund, about 100km west of Okahandja. Karibib exists today mostly due to the railroad development  between the coast and inland Namibia, the Karibib railway building is a national monument. Today the town is best known for the Navachab gold mine which is not open to the public and is situated about 5km south-west of the town. A lot of tourists use the town as a pit-stop to have a drink; grab a bite to eat; fuel up their tank and visit the Henckert Curio shop. The Proviantamt which is a large supply store room; the Zum Grunen Kranze Hotel & Haus woll were all proclaimed national monuments in the 1980's.

The town has a rich history, the earliest settlers were missionary Johannes Rath and his family who arrived in Otjimbingwe on 11 July 1849. Six years later, rich copper deposits were found in the Khomas Highlands and the Walwich Bay Mining company was founded in Cape Town with its offices being in Otjimbingwe. Originally, Karibib was no more than an unknown waterhole belonging to the West-Hereros. The waterhole and surrounding 20 000 hectares were sold by treaty by the Herero headman of Otjimbingwe to Mr Eduard Halbich of Otjimbingwe. In addition to the settlement of debt, Zeraua received two ox-wagons with 36 oxen and some other consumables and clothing. In 1899 the town received a second waterhole to cater to increased needs. Karibib is home to the Karibib Marble and Granite Works. This specialised industry processes some of the high quality marble deposits that have been found in the country, a large amount of which is exported. Places of interest in the town include the Old Station building; Halbich House and the Henckert Tourist centre.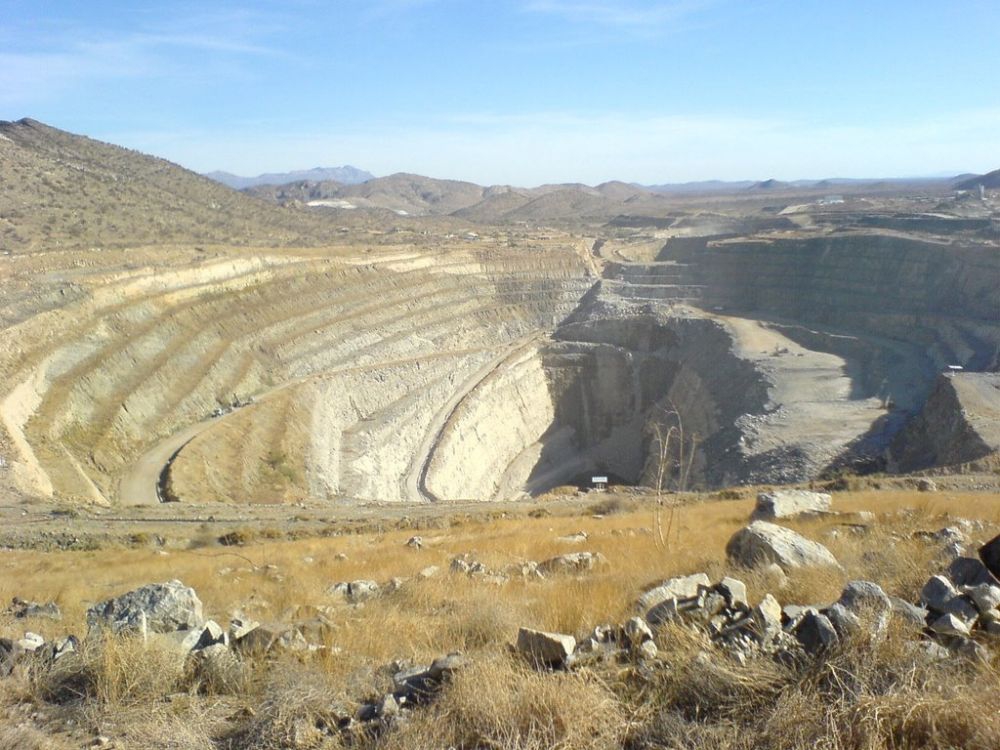 Accomodation options in and around the town include the Ai Aiba Rock painting lodge which is set on the farm Anibib which is about 45km from Omaruru. The main building at the lodge houses the restaurant; Bushman Bar and TV room. Guests can also relax at the palm-fringed swimming pool and gardens. Accommodation at the lodge consists of 20 luxurious twin and double rooms which are housed in ten thatch-roofed bungalows, the rooms are tastefully furnished with African decor and have en-suite bathrooms as well as a private patio with amazing views. Activities at the lodge are oriented towards exploring the diverse subject of rock paintings, as well as guided walking trails and short hiking trails. Wildlife that can be found on the farm include kudu; springbok; oryx; Damara dik dik; common duiker; klipspringer; hartmann mountain zebra; giraffe; jackal; leopard; brown hyena; warthog; aardwold; aardvark; bat eared fox; porcupine; genet; dassies; springhare and a variety of birds.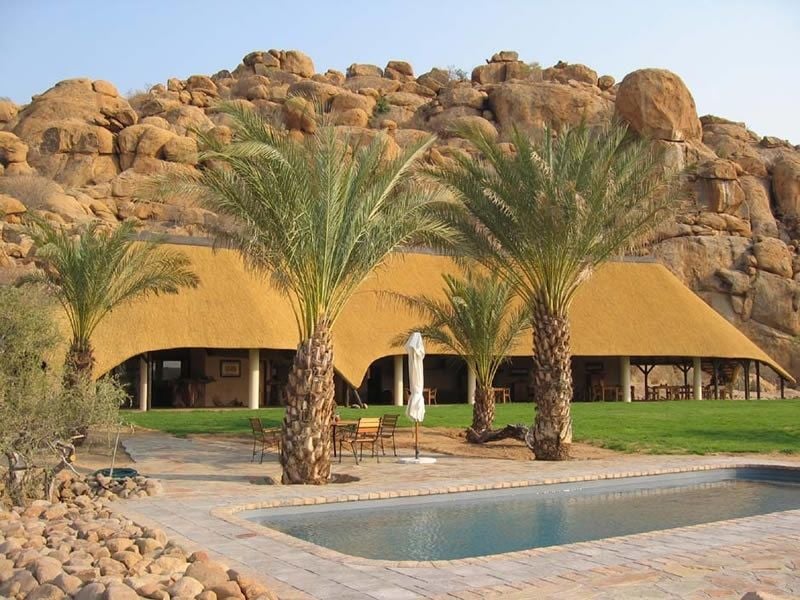 Epako Safari Lodge is located near the town of Omaruru on a private reserve that spans about 11 000 hectares, It is mid-way between Windhoek, Swakopmund and the Etosha National Park. Booking Epako is on an exclusive basis, only one group of 2-20 people can be accommodated at any given time. This would include all facilities; accommodation and services of the entire lodge for a minimum of four nights. Emphasis is placed on privacy with attention to detail being paramount, complemented by fine dining provided by the international executive chef. Epako is a word in the local dialect of Hereo meaning 'the corner in a mountain range' as the lodge is nestled against a hillside overlooking the Epako River. Facilities at Epako include a dining room that overlooks a spotlit waterhole; bar and lounge with satellite TV; swimming pool; internet facilities; tennis courts; souvenir shop; table tennis and a small aviary. Meals can be served either in indoor or outdoor dining areas, the menu is a combination of Namibian and French cuisine complemented by a wide selection of South African wines. Accommodation is in ten rooms which all have en-suite bathrooms; air-conditioning; mini-bar; satellite TV; mosquito nets; tea/coffee station; telephone with garden or bush views from the private terraces. There is a Waterhole suite; River suite; Junior suite and six deluxe rooms.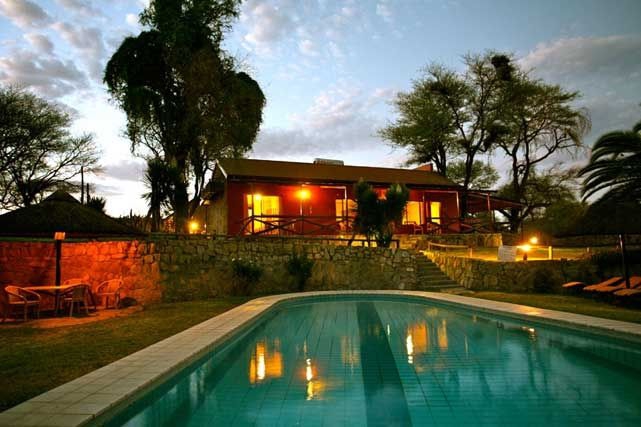 Erongo Wilderness Lodge is nestled amongst and surrounded by boulders and granite formations on the outskirts of an ancient volcano. Raised wooden walkways and natural stone steps connect the tented chalets to the main area. The restaurant and pub at the lodge are located on a separate rocky outcrop where guests can view the floodlit waterhole. Tea/coffee and rusks are served before the early morning walk and upon returning guests can enjoy a brunch consisting of cereals; yogurts; fruit; homemade breads; cheese; cold meats; plus a choice of omelettes and pancakes or a full English breakfast. Homemade cake is served in the afternoon. Dinner is delectable with dishes such as baked camembert with red current sauce; beefsteak in brandy and cream sauce; pork in red wine and a delicious apple strudel and custard. There are ten tented chalets which are built on stilts. The en-suite bathrooms have been built around existing rocks and trees.