Bwabwata National Park
Namibia
Bwabwata is named after a village in the reserve
Our Top Experiences and Tours in Namibia:
If youʻre booking your trip to Namibia last minute, we have you covered. Below are some of the top tours and experiences!

The Bwabwata National Park which was previously referred to as the Caprivi Game Park is known as a people's park in acknowledgement of its support with both wildlife and human populations. There are conservation and rural commmunitiy development programs in the area. Community game guards and resource monitors have been put in place as a long-term initiative as well as to improve the quality for the local Caprivian people who now have opportunities in ecotourism.

Namibia's wildlife also benefits greatly from this and this is proven with the steady increase in mumbers and the relocation and restocking of rare species such as the sitatunga and red lechwe. The park spans about 6 100 square kilometers and stretches for approximately 180km from the Kavango River in the west and the Kwando River in the east. The park is easily accessible and is located 200km east of Rundu and just about 100km from Katima Mulilo. This woodland area is lush with trees like wild seringa; copalwood and Zambezi teak. About 35 large and small game species call the park home, but sadly visitors might not have the opportunity to see many of the animals because vehicles are restricted to the road between Kavango and Eastern Caprivi. Some of the wildlife that could be spotted include elephants; roan; kudu; buffalo and up 339 bird species. One of the go-to times for game watching is in October, it can be a little on the hot side but due to the sporadic rainfall, wildlife gather around the last waterholes along the Kwando River. A popular area is Horseshoe which is a large perennial oxbow lake with idyllic white-sand beaches surrounded by Zambezi teak wooodlands. Bwabwata is named after a village in the reserve and the name means 'the sound of bubbling water'.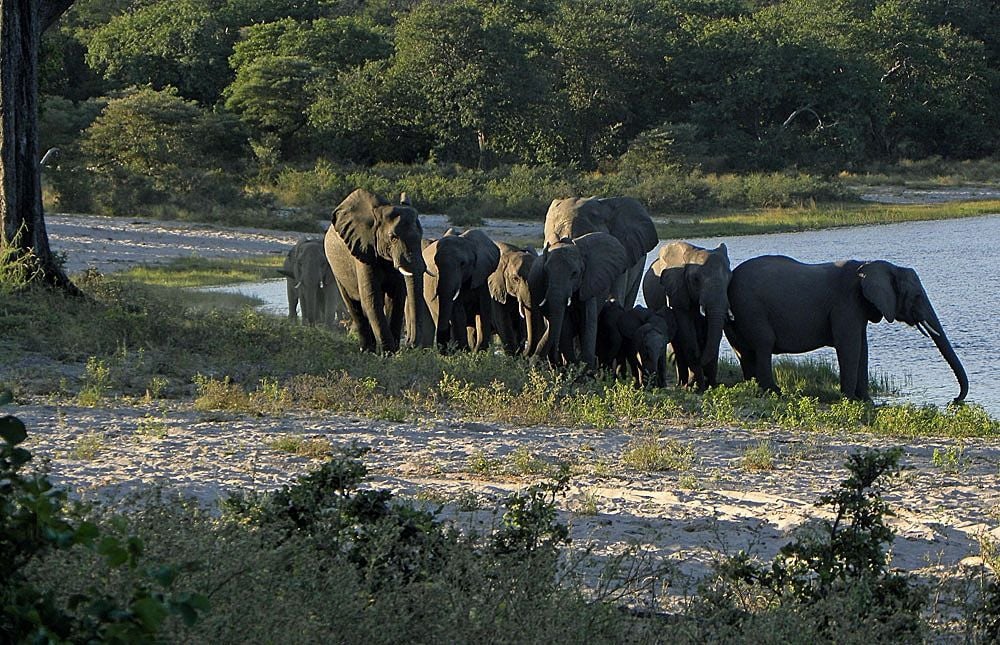 Accommodation options in the vicinity of the park include Divava Okavango Lodge and Spa; Hakusembe River Lodge; Kaisosi River Lodge and Kavango River Lodge.
Divava Okavango Lodge and Spa is set on the banks of the Okavango River and is built in and amongst tall trees and bush that overlook the river. It is known locally as Paradishi Ghomumbiru or Little Paradise. There is a restaurant; bar; guest lounge; a viewing deck overlooking the river; laundry service and internet connection. A hot or cold breakfast are served as well as a light lunch and set five course dinner is available. Guests can set off for a little pampering at the Mystique Spa and the lodge's swimming pool is set right next to the steam and sauna rooms and the two round open treatment rooms include a bath treatment therapy. Accommodation consists of 20 luxury chalets which are all equipped with en-suite bathrooms with both indoor and outdoor showers, a bath, double sinks and separate toilet; air-conditioning; telephone; room service; mini-bar/fridge; mosquito nets; tea/coffee station; in-room safe; hair dryers; bathrobes/towels as well as complimentary soaps, shampoos and shower caps. There are nine bungalows as well as a floating chalet.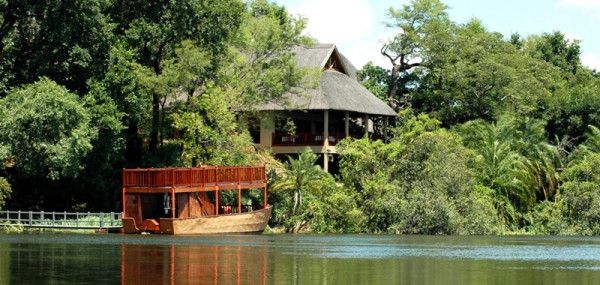 Hakusembe River Lodge is located about 15km from the town of Rundu. The lodge's main area has a reception; swimming pool; restaurant and a bar with a small seating area. An English breakfast and a light lunch are served and fresh fish, venison and game steaks are served at dinner. The lodge has disabled access; laundry service and internet connection. Accommodation options include river facing bungalows or a floating chalet. The nine bungalows overlook the Kavango River and have air-conditioning; a fridge; fan; mosquito nets; tea/coffee station and an in-room safe. The floating chlaet is set on the river and can also serve as a honeymoon suite and has similar features as the bungalows.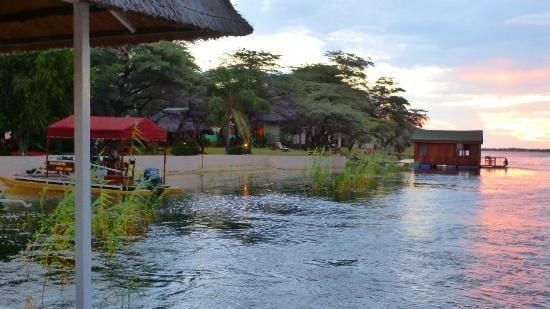 Kaisosi River Lodge is located about 7km from Rundu and is set on the banks of the Okavango River. The lodge's main building is thatched and has a restaurant; bar and guest lounge and all meals are served from the chef's a la carte menu. There are also two swimming pools overlooking the river which is the perfect place to cool down. The lodge also has laundry service and internet connection available. Accommodation consists of 16 luxury thatched chalets which are all equipped with air-conditioning; a telephone and mosquito nets. There are double rooms; twin rooms; triple rooms and family rooms.
Kavango River Lodge is located in Rundu on the banks of the Okavango River overlooking Southern Angola. Breakfast; lunch and a buffet dinner are available in the restaurant. Guests can also unwind in the outdoor dining area. Accommodation consists of deluxe chalets and self-catering units. There are eight single or double chalets equipped with en-suite bathrooms; air-conditioning; telephone and four-channel TV. There are 11 self-catering units with features similar to the chalets as well as a hotplate; kettle; cutlery; crockery and a refrigerator. Barbecue packs; cold beer and soft drinks are available for purchase at the kiosk.